Elevate your fashion game whether you're exploring city streets or catching up with friends at a casual gathering. Our Madonna The Celebration Tour Hooded Jean Jacket effortlessly complements your personal style, making it a must-have addition to your wardrobe. Crafted with the modern fashion enthusiast in mind, this jacket strikes the perfect balance between comfort and style. Embrace the essence of autumn with confidence, as you don a piece that embodies the spirit of change and self-discovery.
Madonna The Celebration Tour Hooded Jean Jacket Description
Made from a blend of denim fabric and cotton components, our Hooded Denim Jacket is meticulously designed to ensure maximum quality. The intricate stitching details add a touch of uniqueness and make this jacket stand out from the crowd. It's more than just a piece of clothing; it's a statement of individuality and creativity.
Not only does our Hooded Denim Jacket make you look effortlessly stylish, but it also provides you with the comfort you desire. The carefully selected materials ensure a comfortable fit, allowing you to move freely while maintaining your fashionable appearance. Whether you're running errands or enjoying a leisurely stroll, this jacket effortlessly adapts to your lifestyle.
With its versatile design, our Madonna The Celebration Tour Hooded Jean Jacket keeps you ahead of the fashion game. Its timeless appeal allows you to create various looks, from casual to chic, giving you the flexibility to express your unique sense of style. Pair it with your favorite jeans or dress it up with a skirt for a trendy ensemble that never goes out of style.
Embrace your individuality and express your creativity with our Hooded Denim Jacket. It's not just a piece of clothing; it's a symbol of self-expression. Stand out from the crowd and make a statement wherever you go, as you embrace the autumn season with confidence. Discover the perfect blend of comfort, style, and self-discovery with our Hooded Denim Jacket.
Keywords: Jean Jacket Long Sleeve Stretch Denim Jackets Coat with Pockets, Denim Trucker.
See more: Puffer Vest
Note:
Please allow a slight dimension variance of 1-3 cm due to manual measurements.
The actual color of the Madonna The Celebration Tour Hooded Jean Jacket may vary slightly from the visual photos due to differences in monitor and light effects.
Popular Styles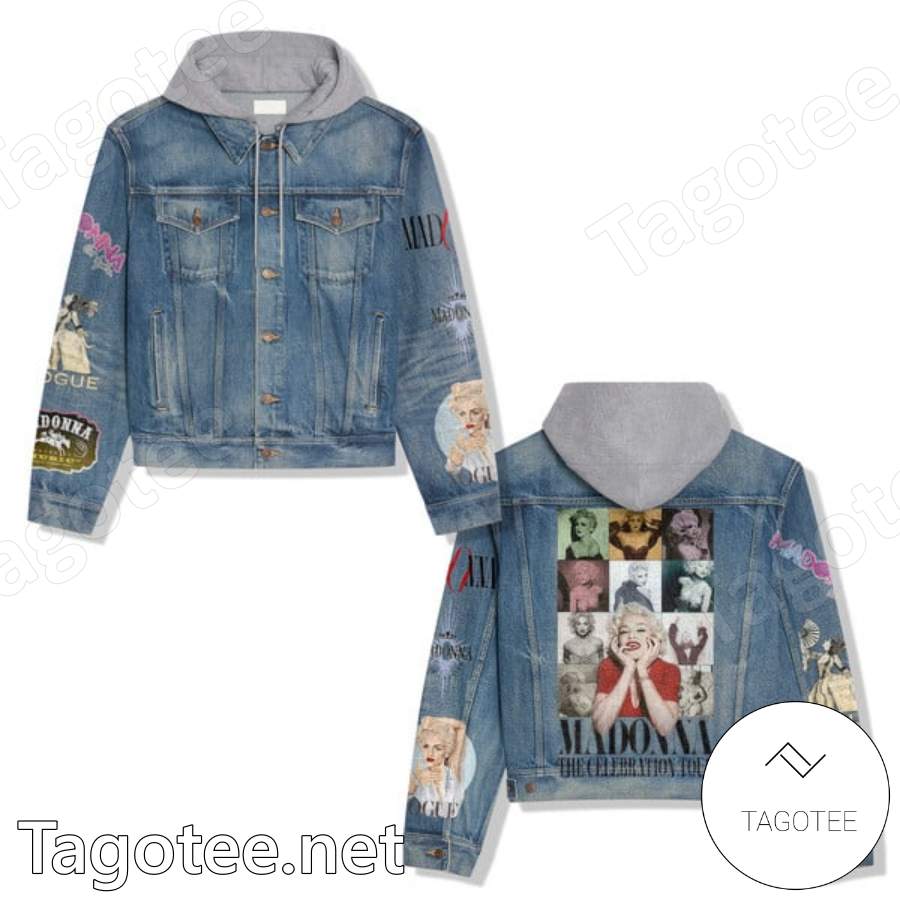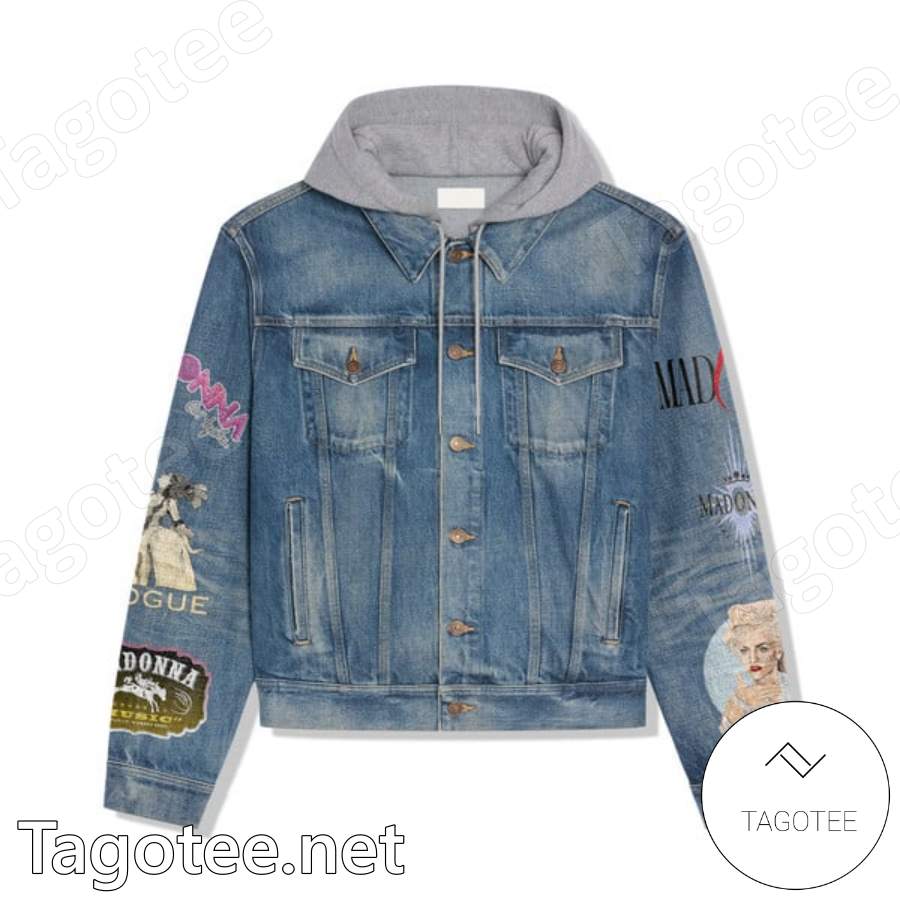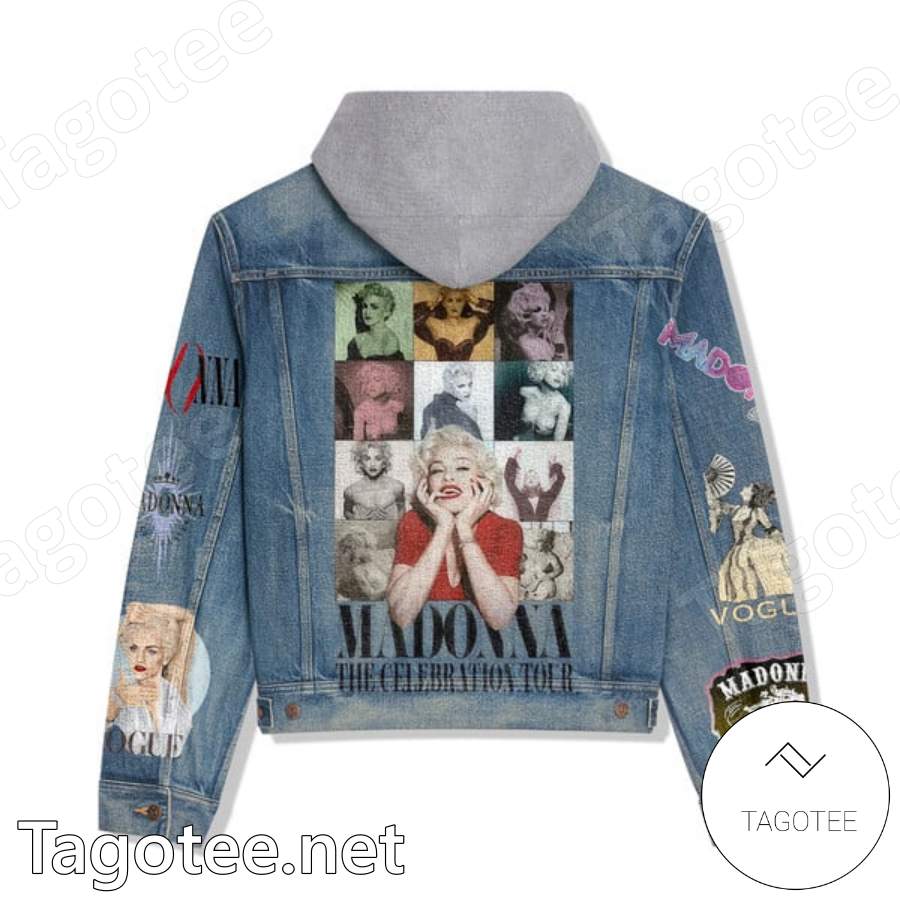 Home Page Tagotee.net Shop